An efficient, automated process
We have three packing stations—in Veen (municipality of Altena in North Brabant, the Netherlands), Ede (the Netherlands) and Sülzetal (Germany). From these three stations, we deliver around 30 million eggs to customers every week in the Netherlands, Germany, Belgium and even beyond.
The best grading machines
At each packing station, we work with the most advanced grading machines on the market, which subject each egg to an inspection. We check for breakages, verify the strength of the egg and the presence of dirt. With our grading machines, we guide each egg in the right direction.
Any kind of packaging
Packing is also a fully automated process at our packing stations. We deliver the eggs in the packaging that you need—boxes or trays. Most of our packaging is made from environmentally responsible moulded fibre (pulp). If preferred, we can also deliver in transparent plastic packaging. We supply packaging that is produced from 100% recyclable material.
Moba works together to improve egg grading. We have been doing this for years with Kwetters.
Manufacturer of grading, packaging and processing machines
Supplier for over 75 years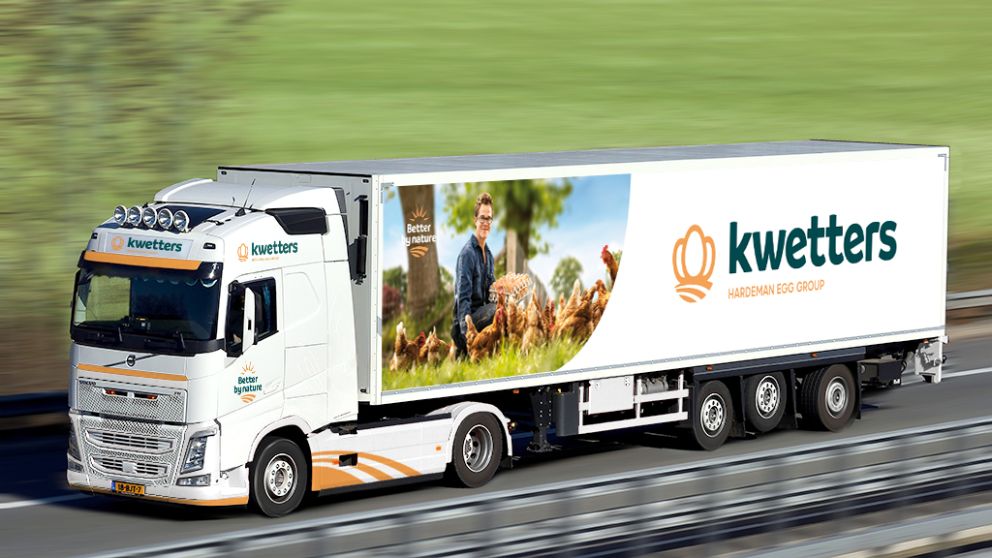 Transport by local couriers
We work with our own drivers and vehicles for egg collection. We work with partner couriers to transport eggs from our packing stations to your location.
Interested in partnership?
Are you a poultry farmer and interested in partnering with Kwetters? Perhaps you're looking for a loyal, reliable and progressive supplier? Find out who we are and how we work: